A series of talks on what's coming down the techpipe to inform those in the financial services sector
Increase your sales by empowering your data
Thanks to all those that joined us for the second in the Tip Talks series of short, informative chats, which on the 15th April took a dive into the value of data and data as a sales generator. Leveraging existing and legacy data has the potential to have a direct impact on the bottom line and our panel of experts discussed the do's and don'ts that all businesses should consider when undertaking a data-driven sales strategy.
How to identify an untapped data opportunity?

Identifying the technical challenges of a
data driven sales approach.

How to put a real value on your data.

Our expert panel included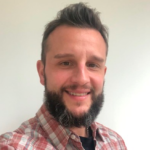 Buster Tolfree
Commercial Director
United Trust Bank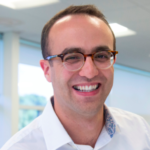 Hoodi Ansari
Group Head of
Partnerships Insight
GoCompare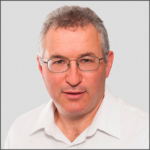 Jonathan Shapiro
Founder
Optalitix

GoCompare is a leading financial services comparison website. Founded on the principle of allowing consumers to compare product as well as price GoCompare has grown to now handle millions of transactions monthly. In an ever changing marketplace GoCompare leverages this data to help insurers find new opportunities among the noise.
Couldn't Make It? Watch the recording here
TT2 was 15 April 2021 | 16:00 – 17:00
Couldn't make it? Check out a recording of the event!
If you'd like more information please fill in your details below:

United Trust Bank (UTB) is an expanding specialist lender committed to combining innovative technology with skilled and knowledgeable staff to ensure the best outcomes for its customers and partners. At UTB we recognise that well designed and implemented fintech can help to deliver simpler, smoother and more successful journeys for customers and intermediaries and improve operational efficiency and resilience.

Optalitix is a specialist AI solutions provider. The effective use of data empowers organisations with competitive advantage and facilitates intelligence led business decisions. Optalitix are industry experts at collecting data and creating models of predictive behaviour. Processing millions of data points in search of patterns saves money, reduces downtime and helps in understanding credit risk.
TT2 was 15 April 2021 | 16:00 – 17:00
Check out the recording of this exclusive event!